Date: April 21, 2017
No Comments
Category: Activities
Green and healthy environment is the key of happy life. At GD Goenka International School, Rohtak, we nurture young minds to create happy and safe environment for all. Today, Junior classes (Pre-Nursery to Grade 2)  celebrated Earth Day with great zeal and enthusiasm. The tiny tots planted saplings and learnt about plants. In the classrooms, teachers performed different art  activities to make students aware about Mother Earth. The day ended with rhyme recitation and with a promise to keep our surroundings clean.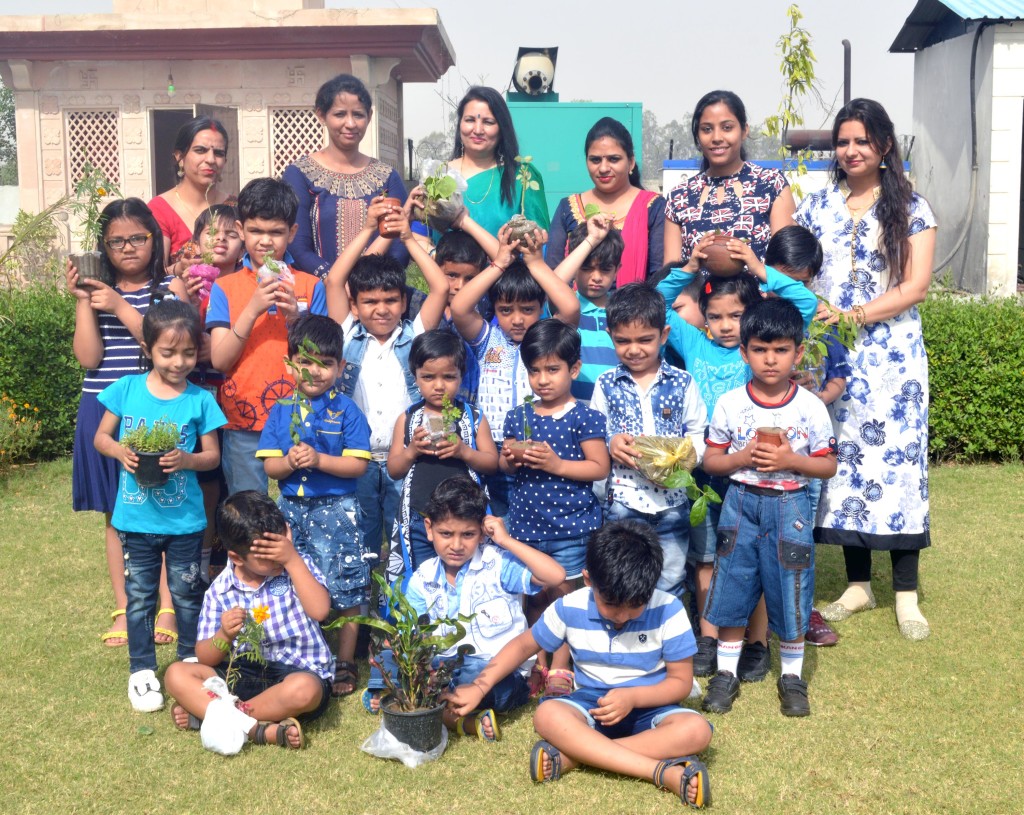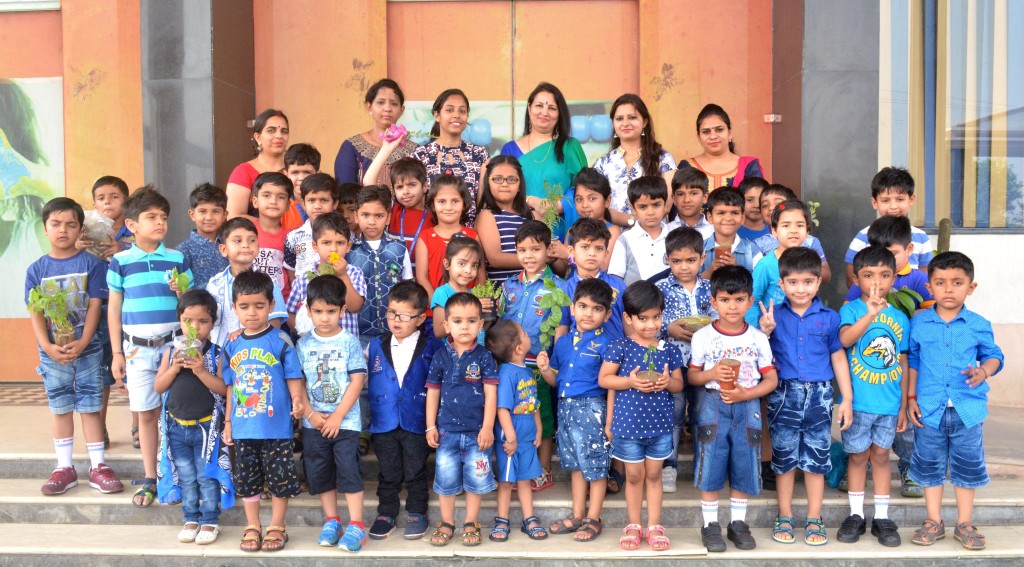 Continue reading
Date: April 15, 2017
No Comments
Category: Activities
Kids love to search color by numbers. Searching colors names with counting in FRENCH is a great educational tool that helps children develop fine Motor Skills, Creativity and Color recognition. Students of Grade 6th participated in chasing the Color Name Game with numbers by finding out individually from Cards. They played this game very interestingly and energetically.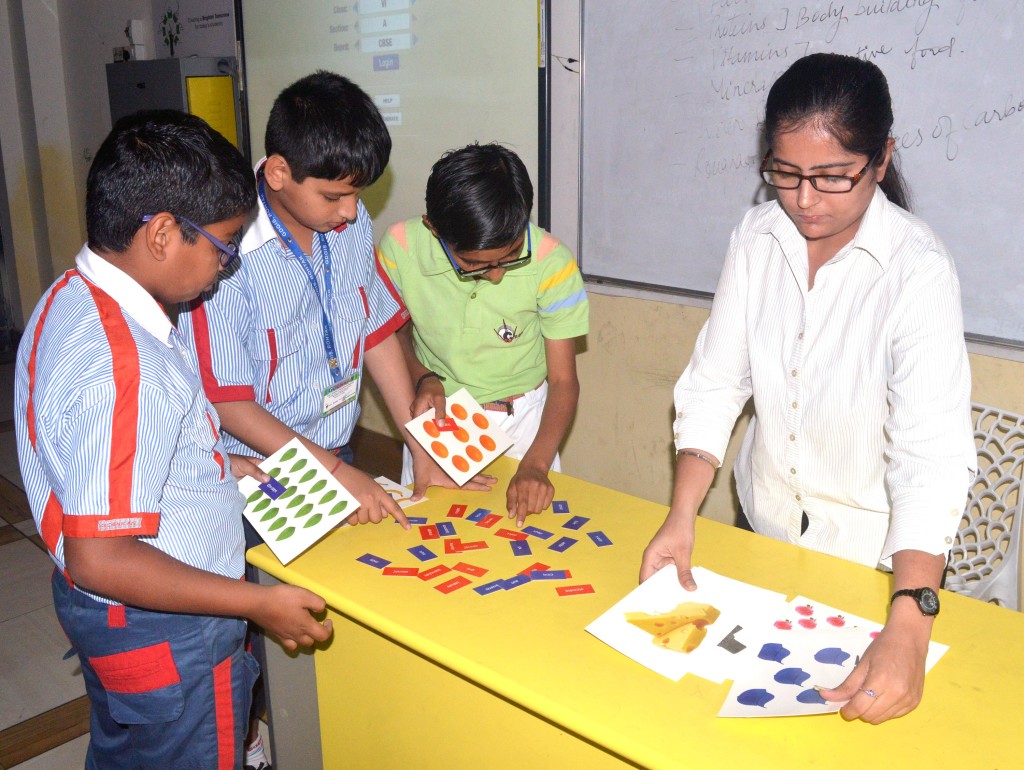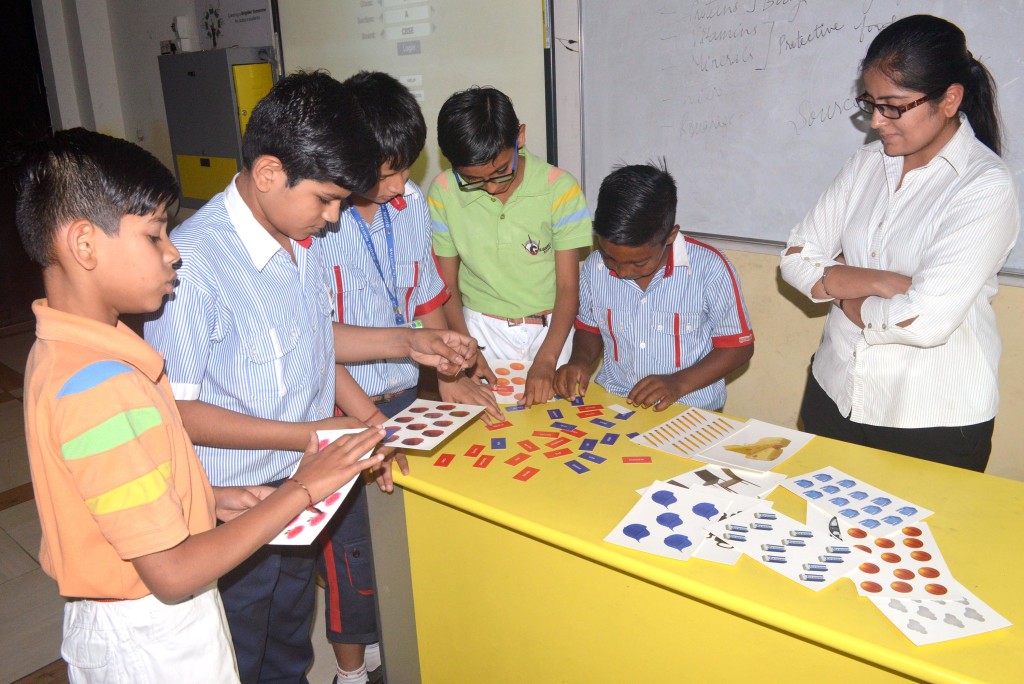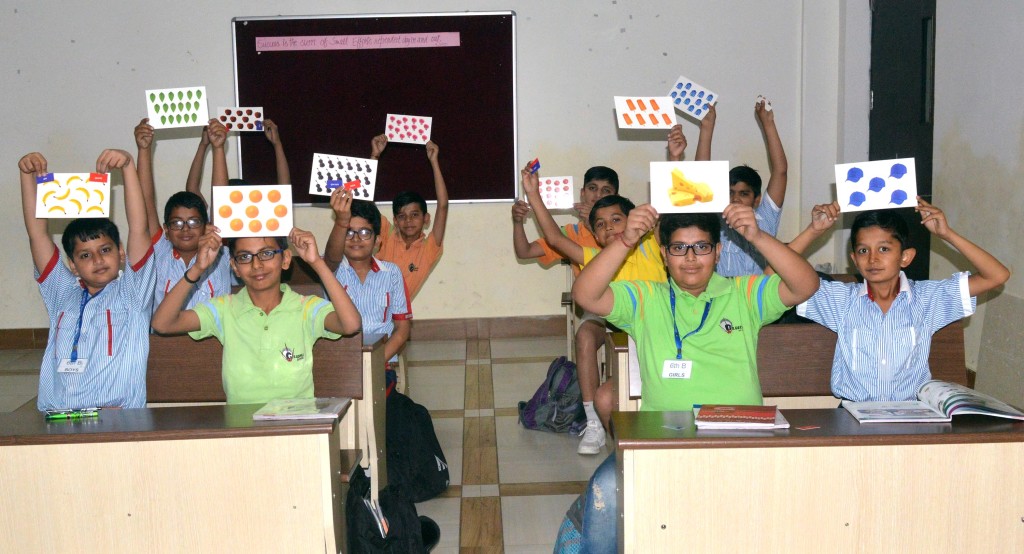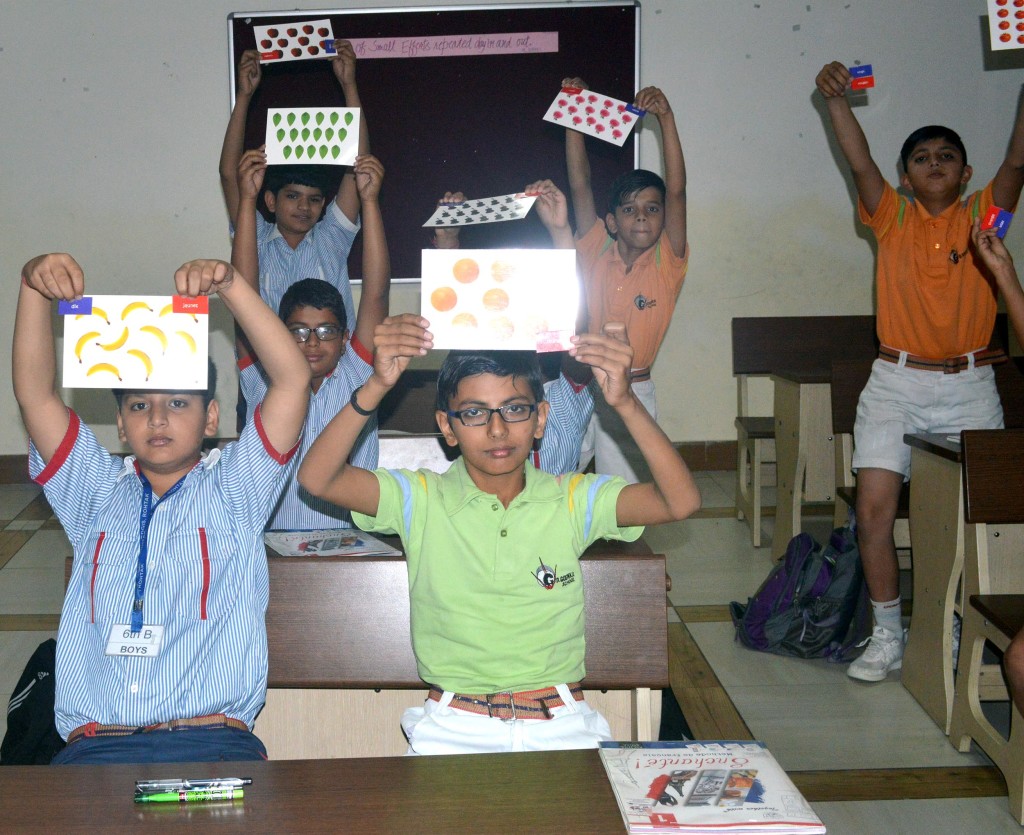 Continue reading
Date: March 10, 2017
No Comments
Category: Activities
Holi is the festival of colors and sweets. It brings along with itself the color of joy, brotherhood, enjoyment and optimism. Holi reminds us the fact that loves and truth are two divine forces in the universe. To show love and joy to everyone in GD Goenka International School Rohtak, grade Pre-Nursery and Nursery celebrated the festival of Holi with full of enthusiasm and joy. They made colorful heart which shows unity and love towards everyone.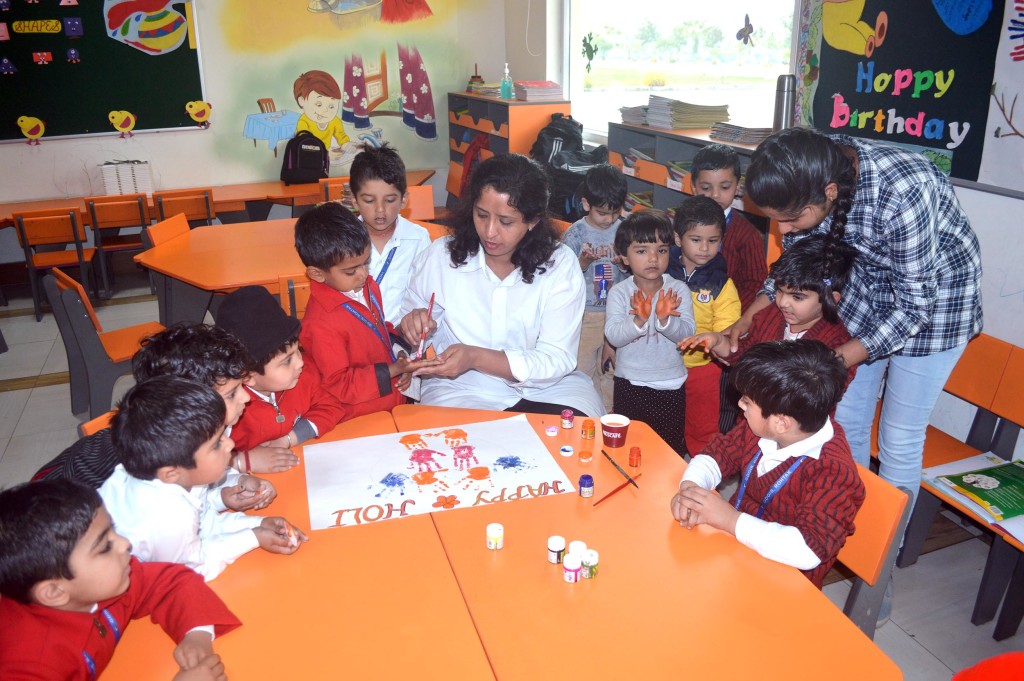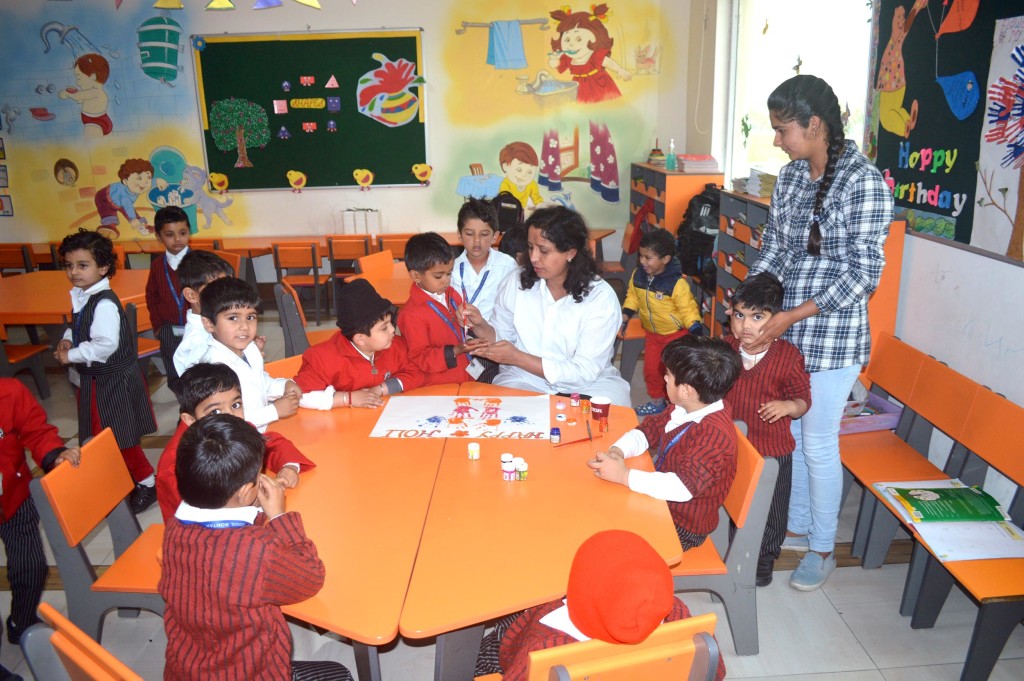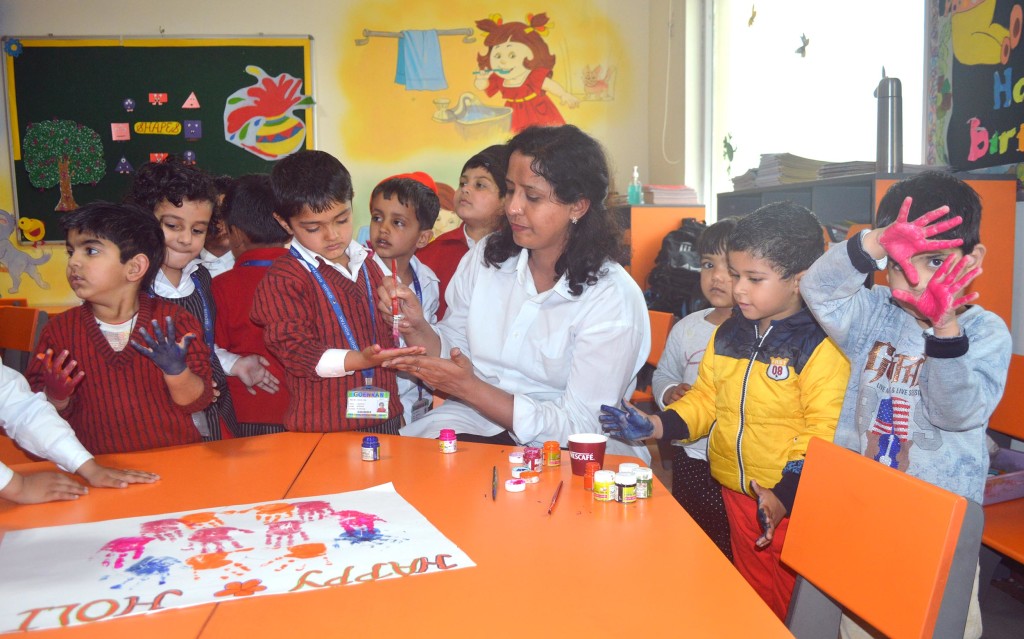 Continue reading
Date: February 23, 2017
No Comments
Category: Activities
Many people assume that creativity is an inborn talent that their kids either pass or do not pass. But actually all children are creative. It is a skill parents and teacher can help their kids develop. So in accordance with this perspective. Grade –IV students have participated in an event which is completely based on their imagination unencumbered by adult direction called "Being Original". They were given freedom to draw whatever they wanted to. The winners of these events are:- 1st – Lucky Rana (Say no to child labour) 2nd – Hitesh (Save water save life) 3rd – Livanshu and Akshita (Say no to child labour) 4th
Continue reading
Date: February 10, 2017
No Comments
Category: Activities
The Students of Grade 5, 6, 7 participated in the Competition and prepared Vegetable Salad, Rainbow Salad, Russian Salad, Mexican Salad, Sandwich Salad using commonly available ingredients. The participants of each Grade explained the specialty of their Salad and also the importance of including salad in our regular diet for maintaining good health and keeping diseases at bay. The main focus of the Competition was not only the Preparation of salads but also upon their creativity and artistic Presentation which carried an aesthetic aspect. Students enthusiastically participated in the competition. Grade 5A: 1) Ashi Jindal 2) Mahi Bedi 3) Dhruv Sangwan , Vansh Hooda Grade 5B:  1) Samyan
Continue reading