Principal's Message (Mrs Asha Rana)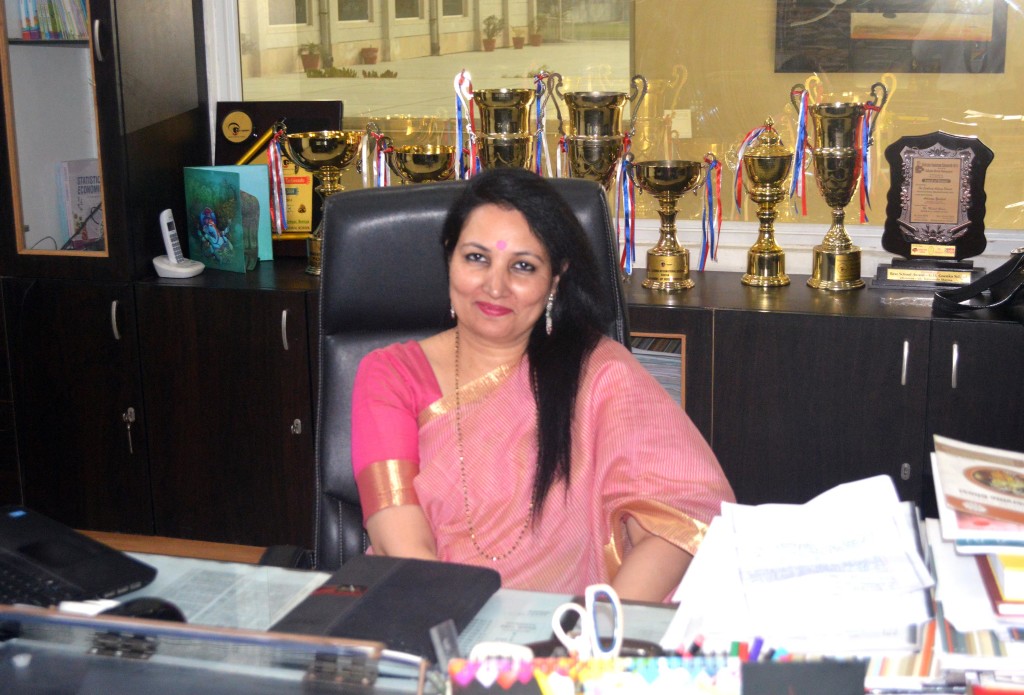 I am proud to be associated with the prestigious G D Goenka group which is a forerunner in the field of education and has become synonymous with world class, progressive and meaningful education. Our School is a trendsetter in providing quality education through latest pedagogical tools, unique amenities and creating the nurturing ambience for each child's learning. We believe in enlightenment due to abundance of virtue, intellect, understanding and excellence. At GD Goenka International School, Rohtak, our endeavour is to imbibe rich social and traditional values and respect for diverse cultures in our students.
Furthering our commitments to excellence our mission is providing and maintaining quality education. With growing levels of globalization we need a constant change in our approach towards the modern day education. We focus on imparting skills that would develop mental agility in students to confidently interact and work in diverse environments and situations. The school curriculum is oriented to bolster the physical, emotional, social and cultural needs of the students. Our strength lies in evolving our students as socially responsible citizens of the country who are mentally strong and morally upright.
I as an individual uphold that one needs more than professional qualification to be a thorough professional. As an educator or a leader, a professional with a human touch and value is one who makes all the difference. Knowledge, skill, money, education, all comes later. First and foremost are human values, honesty and integrity. Professionalism to me is…'It's NOT the job you DO…It's HOW you DO the job.'
Students are nurtured here with utmost care and every child is special in his own way. We trust in imparting knowledge and facilitating the learning process as conveyed aptly in the philosophy of Benjamin Franklin-
Tell me and I forget
Teach me and I remember
Involve me and I learn 
I strongly believe in having high moral values and principles, learning from mistakes and making amends. Please feel free to walk upto me with your suggestions or any kind of guidance.