Director Principal's Message (Col(Retd) MOHINDER SINGH RATHEE)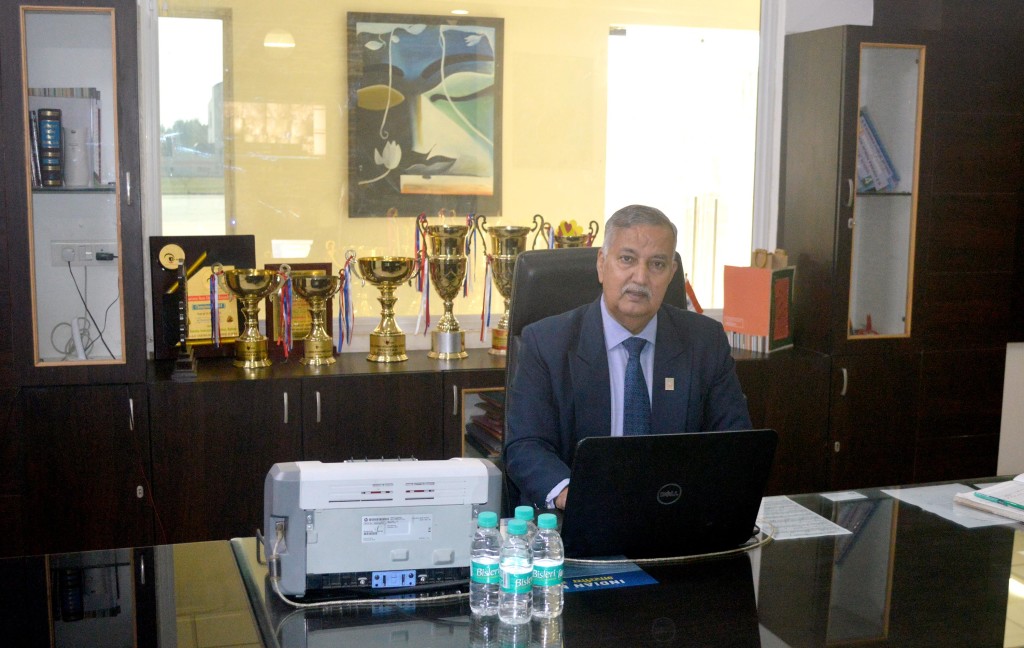 We take great pride in welcoming col (Retd) M S Rathee to the elite family of G D Goenka. Col Rathee joins us with a plethora of experiences and professional excellence. Has meritorious academic track, M Sc ( chemistry I Division) Punjab University, B Ed ( Gold Medalist ) Saugor University, M Ed ( I Division ) HP University, to mention a few. PGDCA and PGDHRM also find a place in his niche of qualifications.
Served in the Army Educational Corps over three decades followed by Principal and CEO of a renowned institution in Rohtak, Model School, Rohtak for seven years. Has been OSD at HQ KVS, New Delhi, in lieu of CGO (chemistry) at Military School Ajmer and Chail besides being lecturer and HOD, Chemistry at ACC Wing IMA Dehradun under JNU. Attended CBSE Principals' leadership course conducted at IIM Ahmedabad, was instrumental in implementation of CCE scheme of CBSE in the capacity of Mentor and Monitor of 14 CBSE Schools in Rohtak. Proud recipient of National Gold Medal in Basket Ball. Successfully hosted late Dr Abdul Kalam, as Principal of Model School, Rohtak at the eve of their Golden Jubilee celebrations in 2011. With his joining, we are quite sure of achieving greater heights. The Management, Staff and Students of G D Goenka School, Rohtak wish him a happy inning.